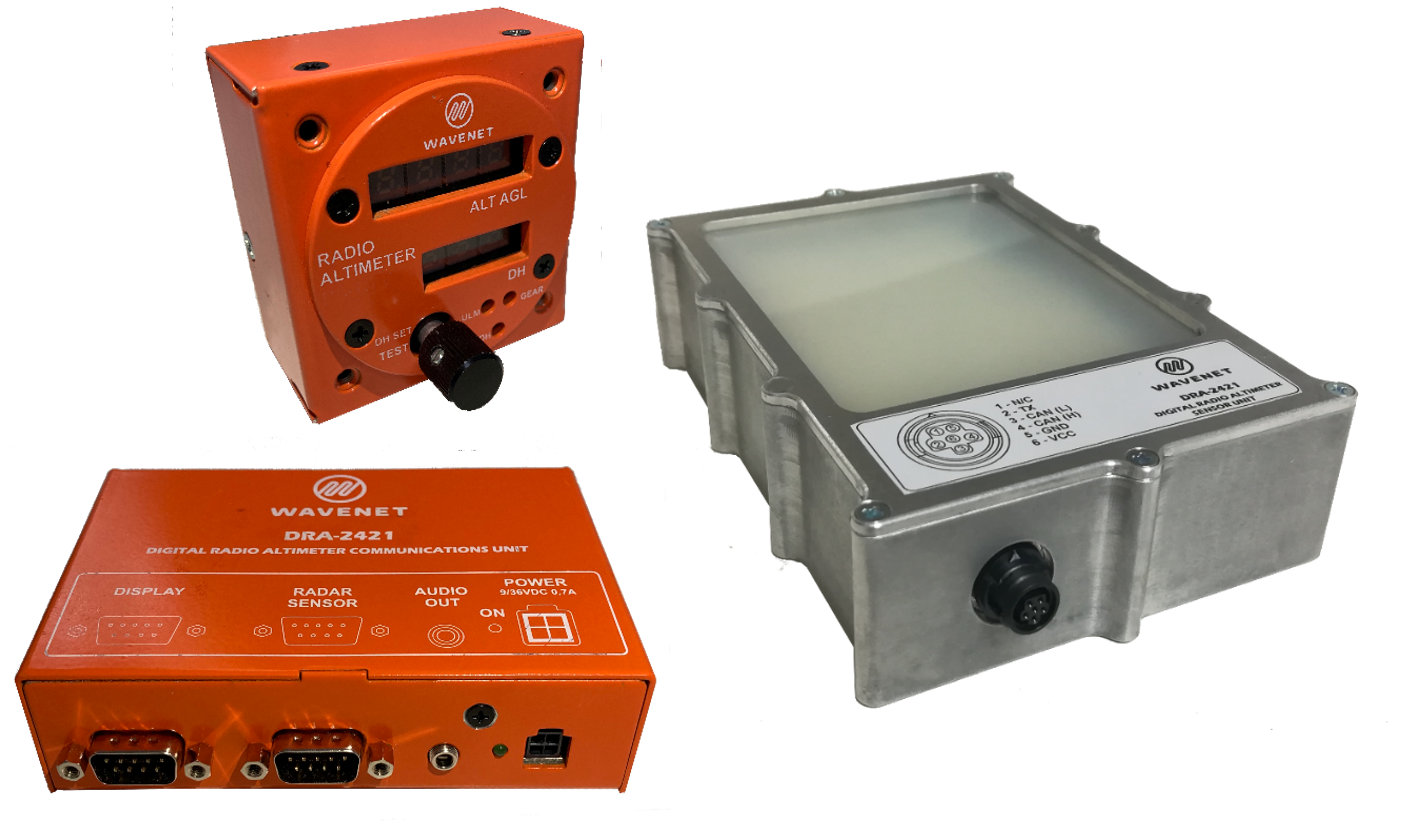 RADAR ALTIMETER FOR GENERAL AVIATION
WAVENET DRA-2421GA is the third generation of our radar altimeter for general aviation, with a new software and manufacturing process, which make it have much better performance and new features.
It is specially designed to be installed easily in any aircraft, both fixed and rotary wings, with limited weight and measures.
Another important advantage of DRA-2421GA: the working frequency is ISM 24
GHz, which allows to work all around the world without special permits.
DRA-2421GA set is made of:
Main unit with incorporated antennas (RA sensor)
Communications unit
Display.
Data cables for comms unit to main unit and display connections, and power supply cable with Micro Fit female connector are also included.
DRA-2421GA RADAR ALTIMETER MAIN NEW FEATURES:
Milled aluminum waterproof sensor enclosure
Very good range: from 0 to 700 ft
Very good behaviour at low altitude
Minimum measurable distance: 0 ft
Grat accuracy: ± 0,7 in