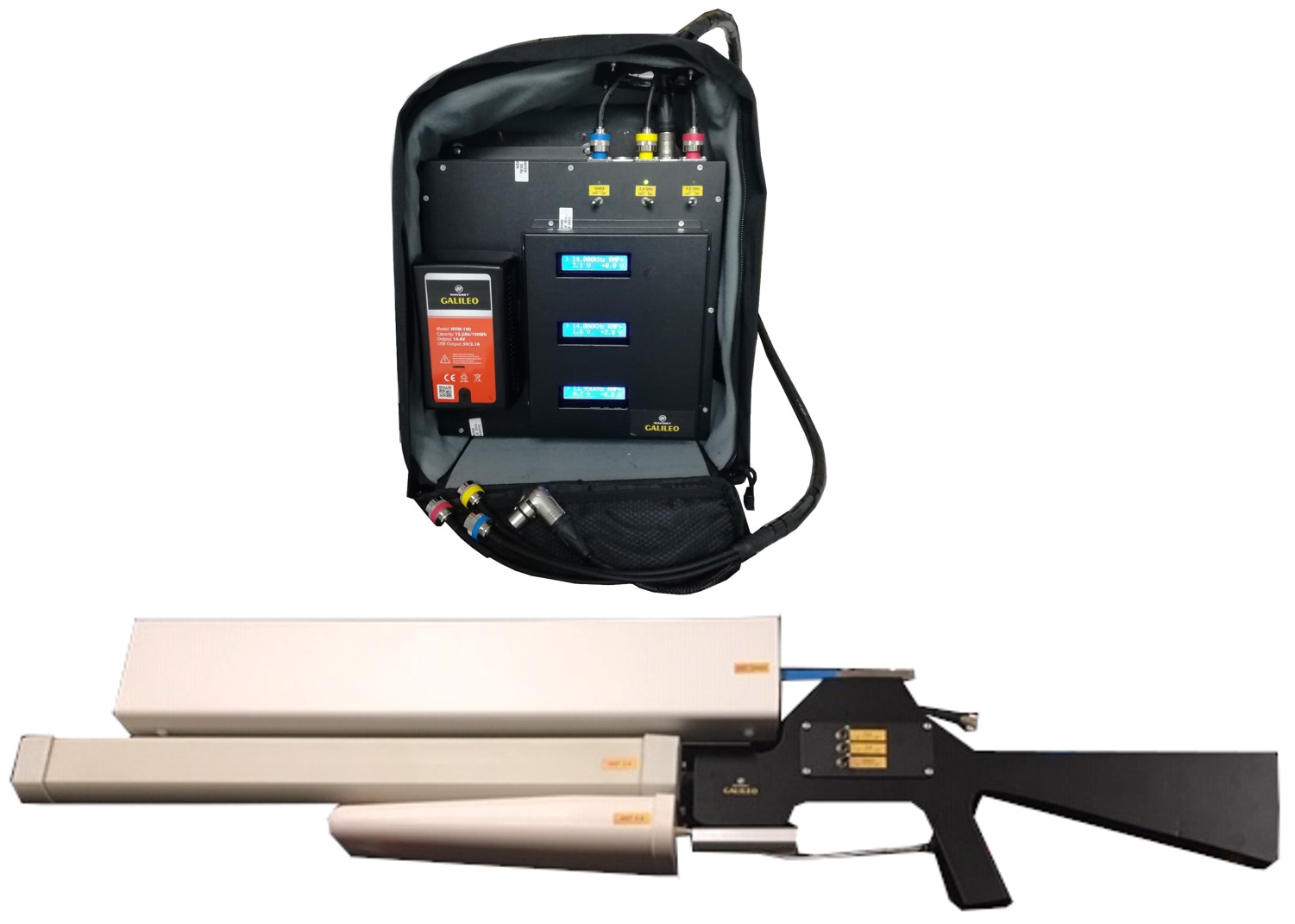 OUR PROTECTION SYSTEMS AGAINST RPAS AND IMPROVISED EXPLOSIVE DEVICES (I.E.D.) ARE DESIGNED AND DEVELOPED TO BE EXCLUSIVELY OPERATED BY ARMED FORCES AND/OR STATE POLICE AND SECURITY FORCES
DRONE DETECTION AND NEUTRALIZATION SYSTEMS
The RPAS (Remoted Piloted Aircraft System) or UAV (Unmanned Aircraft Vehicle) are terms applied to any flying platform that flies remotely piloted, or in automatic fly.
Therefore, commercial drones (DJI, Yuneec, etc.) as well as other planes, helicopters or multicopters that are designed for specific works (observation, video and/or pictures gathering, aerial targets, surveillance and/or arms military drones, etc.).
Currently, the growth of unmanned aerial systems has also resulted in new problems and security threats (CTA/CTR and or airports invasion, flights over masses of people, attacks against Armed Forces in conflict areas with commercial RPAS, etc.).
In WAVENET we have wide experience on design, development and manufacturing of radio frequency inhibition systems for persons and vehicle protection.
That's why, since there is clearly a need of systems to protect against security threats caused by drones, we have applied our whole experience on this field to create a RPAS neutralization portable SYSTEM, and a RPAS detection and neutralization mobile system for vehicles.
PORTABLE GALILEO SYSTEM
It is a portable equipment that can be autonomous operated by just one person. The system is made of an aiming support, where the antennas are located, and a backpack where power supply and signal generation electronics are placed.
Its main features are:
All GNSS bands (1,2 / 1,5 y 1,6 GHz) inhibition
2,4 GHz telemetry band inhibition
5,8 GHz telemetry and/or video band inhibition
High efficiency battery, 13 Ah continuous discharge. V-Mount mounting to extract and inmediate replacing of battery, no tools needed.
3 h of continuous usage. 72 h on standby.
Full charge in 3h maximum.
It can work GNSS, 2.4 GHz or 5.8 GHz independent way, any two of them combination, or all of them simultaneosuly.
Ready to be powered from a external power supply.
Any frequency scalable up to 6 GHz.
GALILEO + MOBILE SYSTEM FOR VEHICLES
GALILEO + is a continuous protection system against I.E.D., and also a detection and neutralization C-RPAS system, to be installed on vehicles. We are in the final stages of the development.
The C-RPAS SYSTEM is capable to detect RF signals from HF band to 6 GHz. It also calculates the threat position regarding to its own location (angle). This way, GALILEO + generates an specific frequency inhibition, addressed to the right position of the threat.  So, inhibition will be always selective both frequency and direction. With high generation power, GALILEO + creates a 1-2 kilometer radius protection semi-sphere around the vehicle.
Detection and neutralization process in GALILEO + is based on a different concept than the usual in this type of systems:
GALILEO + doesn't need to know what signals and wave forms it must search for, but it consider a threat everything unknown.
So, the one thing we have to do is to introduce into the process the signals and waveforms of our communications, data, etc. in order for GALILEO + not to perturb them. That is, GALILEO + recognize everything introduced by us as friendly, and every other RF signals detected are considered as a threat, starting up the neutralization process.
GALILEO + working flow is the following:
• Multiband detector discover a radio frequency signal.
• If the signal is unknown (threat), GALILEO + processes it to discover its waveform.
• The system introduces a temporary delay, in which, once the waveform has been discovered, a highly amplified signal with the same waveform is generated, just us an optional GNSS inhibition signal (in all GNSS bands), and both of them are sent to the same direction that the threat detected is.
• The enemy system will receive a known signal (same waveform) but it cannot interpret it (unintelligible) and when it will try to process it the communications channel will be neutralized.
• If we have sent the optional GNSS inhibition signal in addition, the system cannot make a previous programmed automatic fly, and will implement the action that it has been programmed for this type of issues (return home, slow landing, static fly, etc.)