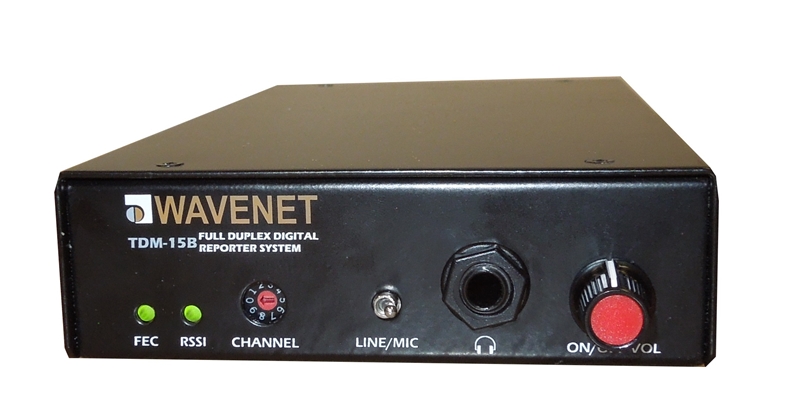 DIGITAL FULL-DUPLEX TRANSMISSION & RECEPTION REPORTER SYSTEM
TDM 15 digital equipment is made up of the reporter unit TDM 15P and the base TDM 15B.
It is a digital broadcast quality full-duplex communication system, working just in one frequency for transmission and reception, which allows to use only one antenna.
With 1W output power, it is specially designed to work in aggressive RF environments.
Compact and light equipment, very easy to operate both in the portable and base unit.
Exceptional sturdiness and absolute reliability.
Reporter unit is powered by a long life Ion/lithium battery, which reaches till 6 hours of continuous working. It has RF level, error correction and battery status indications. It has also micro / line selector.
Base can be powered both DC 12 V and AC 220 V (external power supply is included). It has level adjustable headset output, RF level and error correction indications and micro / line selector.