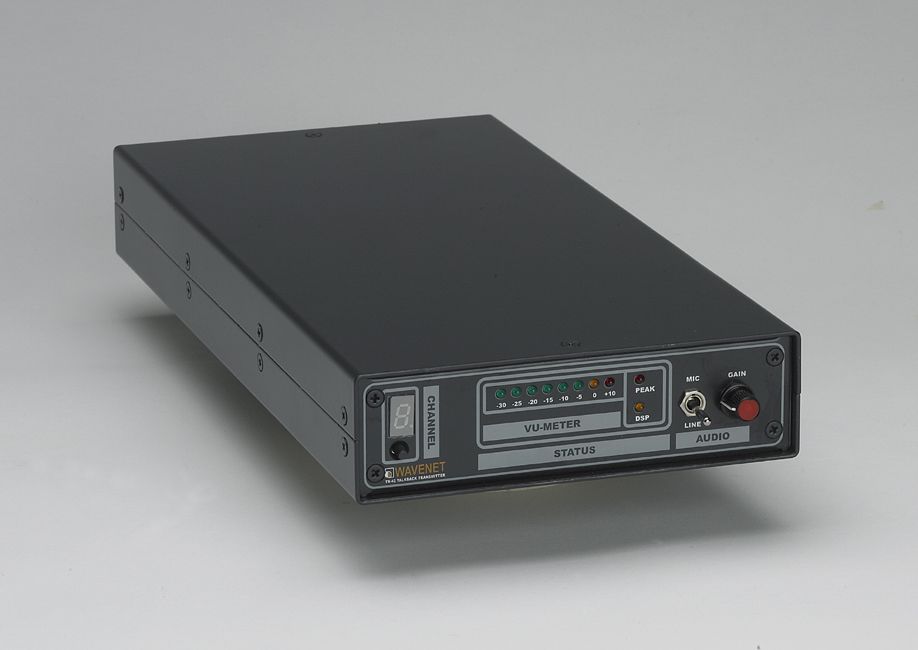 TALKBACK TRANSMITTER
TR42 / 42V is a multifunction transmitter which, depending on laboratory settings, can be used as wide band, semi-wide band or narrow band transmitter.
It can be compatible with broadcast quality systems, walkie-talkie systems, or in-ear receivers (PHONAK)
Up to 5W output power. It is specially designed to work when it is necessary to cover large areas.
It can be used for multiple purposes, like talkback transmitter together with any portable receiver.
It can be also used like a studio talkback transmitter for presenters or any other kind of working crew needing a very high quality transmission.