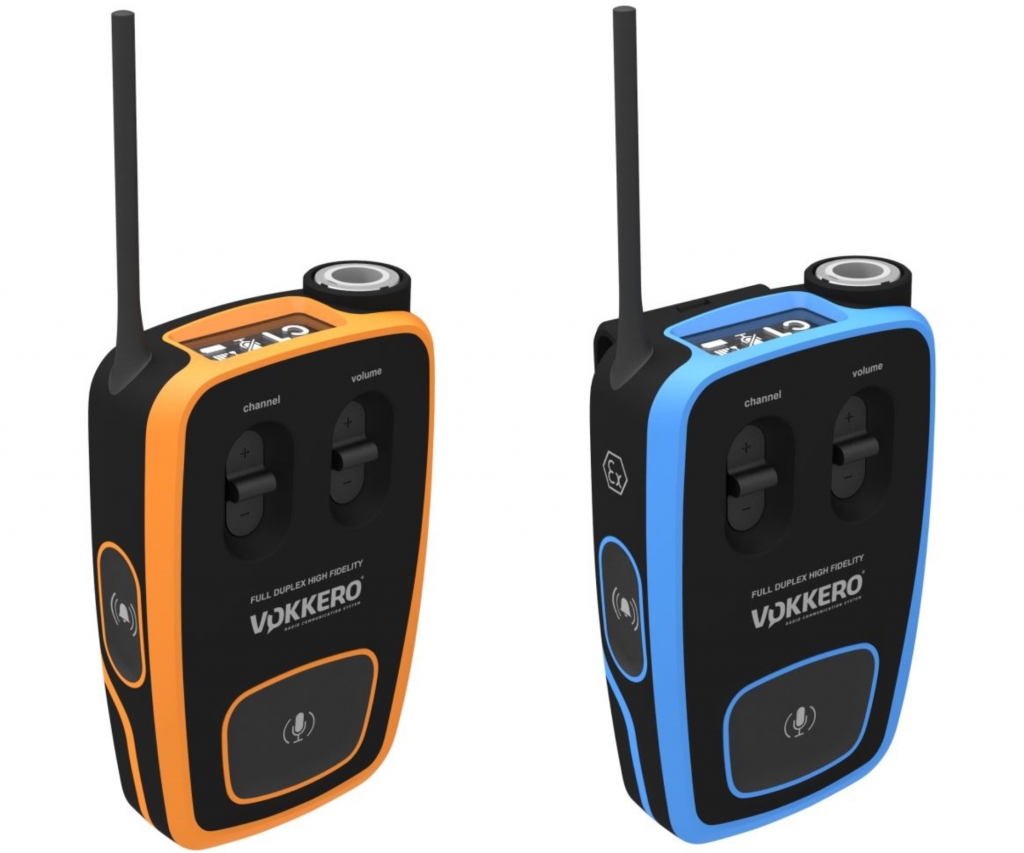 VOKKERO GUARDIAN
WIRELESS COMMUNICATION SYSTEMS FOR INDUSTRY
The Vokkero® Guardian and Vokkero® Guardian ATEX wireless communication systems are used by companies in the industrial and service industries: purification, decontamination or maintenance in nuclear power stations.
These dangerous operations are entrusted to specialist companies who must comply with strict legislation that imposes very tight constraints: the wearing of watertight suits, protective clothing, gloves and assisted breathing apparatus.
In addition, working conditions can be extreme: interventions in total or partial confinement areas, restricted entries and exits, duration of exposure where communication is necessarily limited to a strict minimum in the work area or with the outside.
It is because the Vokkero® Guardian wireless communication system addresses all these issues that it is used by industrial and service companies.
Hands-free, instant communication system
Patented noise filter, suppression of background noise
Continuous conference, unlimited users
Multichannel, several systems on one site
Digital encryption, secure exchange
Intuitive to use
Increases your productivity
Headset and smartphone connection, call handling
No communication costs